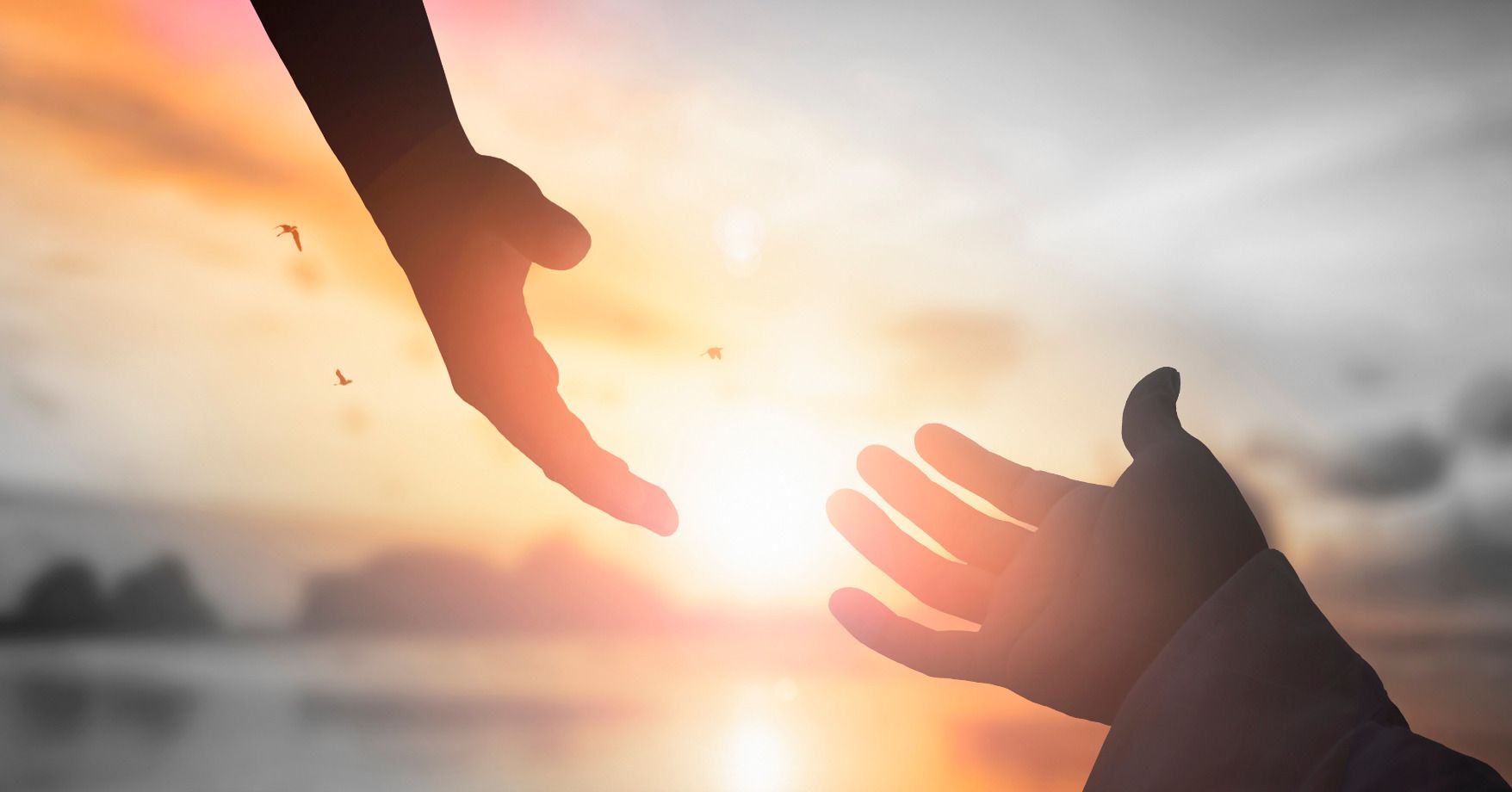 A Worry Free Life is Within Reach
God's Peace is not elusive; you can live in His peace no matter your circumstances.  Let today be the last day you let worry, anxiety, or fear rule your life.
The Overcoming e-course will guide you through the process casting your anxiety to God and letting Him carry your burdens. 
It's Time To Stop Living in Worry &
Cast Your Anxieties to God

The Overcoming Worry, Anxiety, & Fear E-course will guide you into freedom from worry and fear.
INTRODUCING THE...
OVERCOMING WORRY, ANXIETY, AND FEAR COURSE
Are you tired of living in worry, anxiety or fear?

Feeling overwhelmed with worry, anxiety, or fear? Leave behind the days of being crippled with worries and fears. Embrace a life filled with daily peace and contentment. Let God be your guiding light on this journey towards a worry-free existence.

Learn the powerful art of casting your anxieties onto Him. Feel the burden slowly lift from your shoulders as you trust in His unwavering love and care. By handling your worries in a Biblical way, you and I can experience the peace that God has for us.  God's peace is not elusive, it's just requires us to handle are worries in a Biblical way.

Jesus invites all of us who are weary and heavy burdened to come unto Him and He will give us rest. He's waiting with oustretched arms to carry our burdens and anxieties.

Ready to experience the transformative power of God's peace? It's time to take that first step towards living a worry-free life brimming with contentment. Open your heart and discover what God can do for you. Prepare to be amazed and start your journey today!
MODULE 1
The Biblical Equation that Equals God's Peace
The Bible tells us that there is a way to approach Him that ushers in His peace.  In this module discover this critical equation.
MODULE 2
Casting Our Anxiety Upon God


Fear has a way of making us self-reliant.  1 Peter tells us to cast our anxiety to God.  But too often we don't.  In this module identify ways that your casting your anxiety to your own resources and learn how to cast it to God instead.
MODULE 3
Breaking Free from Intimidation
Sometimes people come at us and try to intimidate us.  When we are intimidated we shrink back from our God given calling.  We miss the life God has for us as we respond to fearing people instead of God.  In this module uncover the truth about fearing the Lord, Break the pattern of succumbing to intimidation, and step into your God given calling.
MODULE 4
Simple Bite-sized Truths to walk free from worry.
The Bible is loaded with little truths about worry, anxiety and fear.  When we remember and apply this simple, easy to remember truths, worry becomes a thing of the past.
MODULE 5
Q & A
Our live audience asked many questions.  Hear the answers that demonstrate how to apply these truths to every day living
APPLICATION SESSIONS
The course if filled with application sessions so you learn how to apply each truth to your life.
3 Options to Overcome Worry, Anxiety & Fear
What is the best option for you?
E-Course
Do you want flexibility?  Do you like to learn at your own pace?  E-courses are great because you can dive in at any time and in any place.
You can revisit the material at anytime.  It's always there for you to refer back to and continue your growth.
Purchase the E-Course
Coaching Experience
Do you do better with 1:1 attention or in a small group setting.  Coaching creates an environment where you are taught directly, are able to ask questions, go deeper into subjects, clarify, and be encouraged to stay on track.  You build a relationship with the "coach" who expertly guides you through the material and adapts it to you and your needs.
You still have the e-course to revisit, but you gain the relationship with Coach Rick
Schedule a free strategy session. See if coaching is right for you
Hybrid E-Course & Coaching
The Hybrid option allows you to get the best of a stand alone e-course but coupled with three 1:1 sixty minute coaching sessions.  You can use these coaching sessions at any time within one year of your purchase date. In a coaching session Rick will be able to answer all your questions, adapt the material to your life.  Give you tips on how to apply it, and help you get free from fear.  These can include prayer times, encouragement, intentional teaching and more.
Purchase Hybrid
I'm Rick.
I'm the founding Pastor of the Church of the Free, where I have served as the lead Pastor for over 13 years.  I earned a Master's of Divinity from Multnomah Biblical Seminary, where I was awarded the Faculty Award for Spiritual Life.
My passion is to help you experience God's love and presence in your life, teach you how to apply the scriptures and walk you through a process of true transformation.
I started Come Close Ministries to help people draw close to God and learn how to experience His presence daily.
If you're struggling with worry or anxiety, I totally get what you're going through. I used to be consumed by fear and worry myself. Countless hours spent agonizing over things, losing sleep as my mind raced through every worst-case scenario imaginable. It was exhausting, to say the least.
But then, I stumbled upon these words of Jesus: "Who of you by worrying can add a single hour to your life?" It hit me like a ton of bricks. I realized that instead of gaining anything, I had lost so many precious hours dwelling on worry.
That's when I decided to make a change. I turned to prayer, dug into God's Word, and started putting my trust in Him in the areas I was worrying about. I discovered powerful truths in the Scriptures about worry and began applying them to my life. And you know what? Worry slowly began losing its grip on me, and I gained victory over the things I used to worry about.
I found inner peace, a peace that wasn't dependent on my circumstances. It was liberating. I learned what it truly means to cast my anxieties on God, and when I did, He replaced my worry with His peace.
About 15 years ago, I started sharing my journey with others and teaching them how to overcome worry. The impact it had on people's lives was incredible. And that's when I decided to create a full course, so I could help even more people find freedom from worry.
My deepest hope and prayer is that my own experiences and lessons learned will be a blessing to you, as I guide you in connecting with God and finding peace in the face of every worry, burden, or anxiety that weighs you down.
You don't have to carry that heaviness alone. Let's embark on this journey together and discover the peace that God has in store for you.
Warmest wishes,
Rick
What Others Are Saying About the Course
The Holy Spirit was ministering powerfully to me throughout this course. He pinpointed a specific area of fear I had been shelving for a long time. The talks were extremely beneficial in helping me practically recognize the root of that fear and have the tools to combat it. The application time really gave me a chance to get a alone with the Lord and process as well as release the fear and hear what God would say about it. God has really used the conference to aid in this process of sanctification and freedom!
Jen M. Fairfax, VA
I learned so much and was able to directly apply it to my life right there during the course. I had not realized how much of a grip old negative tapes from past trauma in my life was still gripping my soul. Since taking  the course those tapes have been silenced. It has been such a release for my soul and am truly thankful for the peace I feel even during stressful times.
Viki - Fairfax, VA
MONEY-BACK GUARANTEE
If you don't feel you got value with the Overcoming Worry, Anxiety, and Fear Course we will Refund your money!
*terms & conditions apply at time of purchase to qualify for refund.
Are my results guaranteed?
Can I share course info with a friend?
Do you have small group or church packages?
How many people will be in each group coaching session?
I loved this course and want more! What other courses do you offer?